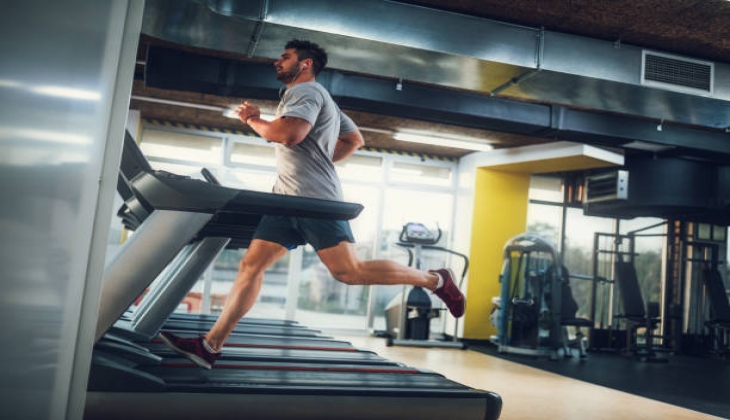 If you give importance your body in healthy, and love make sport, you should come and buy discount sport appliances in Best Buy.
People want to have a healthy and decent-looking body, for the reason, they need to go a gym or they by buying some exercise appliances, they can make sport at house.
If you want to make exercise without go gym, and want to make this sport at house with your exercise appliances, Best Buy shops can say a news you. The company are announced discounted treadwill and exercise bikes for people needs.
Here are the treadmill and exercise bikes prices:
NordicTrack Commercial 2950 Treadmill with 22" HD Touchscreen for iFIT Global Workouts & Studio Classes – Black List: $2,999.99
Save $300.00
Deals price: $1,999.99
ProForm Carbon T14 Treadmill – Black List: $1,299.99
Save $325.00
Deals price: $974.99
ProForm Pro 5000 Smart Treadmill with 14" HD Touchscreen Display and 30-day iFIT Family Membership – Black List: $1,699.99
Save $200.00
Deals price: $1,499.99
ProForm - Pro 9000 Treadmill – Black List: $1,899.99
Save $100.00
Deals price: $1,799.99
ProForm - Carbon T10 Treadmill – Black List: $1,199.99
Save $300.00
Deals price:$899.99
Schwinn - 130 Upright Bike – Gray List: $499.99
Save $125.00
Deals price: $374.99
Equinox+ - SoulCycle At-Home Bike – Black List: $2,500.00
Save $600.01
Deals price: $1,899.99
Schwinn - AD2 Airdyne Bike – Black List: $399.99
Save $100.00
Deals price: $299.99
Schwinn - Airdyne AD7 Exercise Bike – Black List: $1,099.99
Save $100.00
Deals price: $999.99
Schwinn - 170 Upright Exercise Bike – Black List: $549.99
Save $100.00
Deals price: $449.99
NordicTrack - Commercial VR25 – Black List: $1,499.99
Save $899.00
Deals price: $600.99
Nautilus - U616 Upright Exercise Bike – Black List: $499.99
Save $299.00
Deals price: $200.99
NordicTrack - Commercial VU 19 - Black/Gray List: $999.99
Save $599.00
Deals price: $400.99
ProForm - Pro C22 – Black List: $1,299.99
Save $271.00
Deals price: $1,028.99
Schwinn - 270 Recumbent Exercise Bike – Black List: $649.99
Save $100.00
Deals price: $549.99
NordicTrack Commercial S22i Studio Cycle with UPGRADED 22" HD Touchscreen & 30-Day iFIT Family Membership – Black List: $1,499.99
Save $600.00
Deals price: $899.99
If you want to look detailed with website link: http://www.bestbuy.com/site/top-deals/health-fitness-deals/pcmcat1616769208882.c?id=pcmcat1616769208882