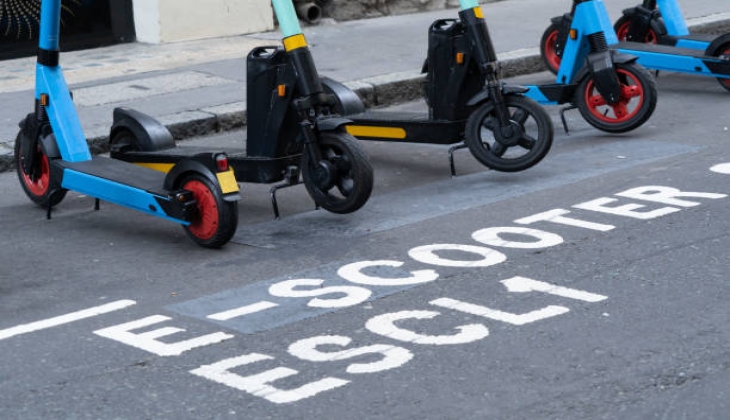 If you want to have a electric scooter, you can buy it with up to $200 discounts in stores according to your pleasure.
People want to perform their transportation easy and affordable. For the reason, young, old or everyone prefer use a electric scooter for their health and pocket. Thanks to these scooters can spend less money and can go where you want any time.
Best Buy stores are announced many affordable electric scooter with up to $200 opportunity prices. You will find what you're looking for according to your need and money.
Here are the cost-effective electric scooter price list:
NIU - KQi3 Max Foldable Electric Kick Scooter w/ 40 mi Max Operating Range & 23.6 mph Max Speed - Space Gray List:$999.99
Save $ 200.99
Deals price: $ 799.00
Hover-1 - Jive Electric Folding Scooter with 16 mi Max Operating Range and 14 mph Max Speed – White List:$399.99
Save $ 47.001
Deals price: $ 352.99
GoTrax - G4 Commuting Electric Scooter w/ 25mi Max Operating Range & 20 Max Speed – Black List:$699.99
Save $ 150.00
Deals price: $ 549.99
Anyhill - UM-2 Electric Scooter w/ 28 miles max operating range & 19 mph Max Speed – Black List:$899.99
Save $ 300.00
Deals price: $ 599.99
Segway - Ninebot D40X Electric Kick Scooter plus Seat w/23.6 mi Max Operating Range & 18.6 mph Max Speed – Grey List:$849.99
Save $ 200.00
Deals price: $ 649.99
OKAI - Neon Lite Foldable Electric Scooter w/18.6 Miles Max Operating Range & 15.5 mph Max Speed – Black List:$499.99
Save $ 100.00
Deals price: $ 399.99
NIU - KQi2 Pro Foldable Electric Kick Scooter w/ 25 mi Max Operating Range & 17.4 mph Max Speed – Grey List:$599.00
Save $ 150.00
Deals price: $ 449.00
Segway - Ninebot A6 Kids Electric Kick Scooter w/ 3 mi Max Operating Range & 7.4 mph Max Speed – Black List:$199.99
Save $ 100.00
Deals price: $ 99.99
Segway - G30Max Electric Kick Scooter Foldable Electric Scooter w/40.4 Max Operating Range & 18.6 mph Max Spe List:$999.99
Save $ 200.00
Deals price: $ 799.99
OKAI - NEON Pro Foldable Electric Scooter w/ 50 Miles Max Operating Range & 20 mph Max Speed – Black List:$849.99
Save $ 150.00
Deals price: $ 699.99
Who want to look cut-rate detailed with website link: http://www.bestbuy.com/site/electric-transportation/electric-scooters/pcmcat250300050008.c?id=pcmcat250300050008