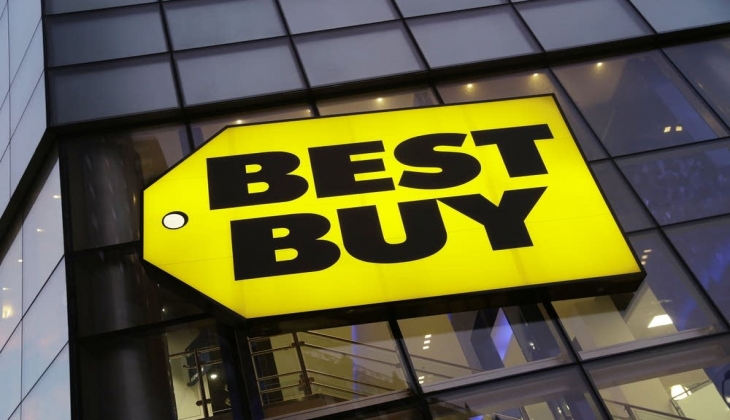 It's possible to find technological needs with deal of the day in Best Buy. Moreover, you can have these products with more suitable prices and higher quality.
International electronics retailer Best Buy is based in the United States. The company is make a name with a lot of successful work, as well as, it is take care of with day-to-day discount opportunities.
If you need to have any technological products and want to buy, you shouldn't miss this deal products valid only a days in Best Buy. Day-to-day discount technological products are including earbuds, kitchen appliances, household products, and more with up to $150 sale prices.
Here are the deal of the day products prices:
Soundcore - by Anker Liberty 3 Pro True Wireless Noise Cancelling Earbuds – Black Price: $169.99
Save $70
New price: $99.99
Bella Pro Series - 6-qt. Digital Air Fryer with Stainless Finish - Stainless Steel Price: $99.99
Save $45
New price: $54.99
Insignia™ - 375 Sq. Ft. HEPA Air Purifier – White Price: $199.99
Save $70
New price: $129.99
Insignia™ - 24" Class F20 Series LED Full HD Smart Fire TV Price: $189.99
Save $90
New price: $99.99
Rocketfish™ - Tilting TV Wall Mount for Most 19" to 39" TVs – Black Price: $74.99
Save $25
New price: $49.99
Shark - IQ Robot Self-Empty XL UR1005AE, Robot Vacuum, IQ Navigation, Wi‐Fi – Black Price: $499.99
Save $150
New price: $349.99
Bella - 10" x 16" Nonstick Griddle – Black Price: $29.99
Save $16
New price: $13.99
Shark - Rotator Powered Lift-Away Upright Vacuum - Rose Gunmetal Price: $329.99
Save $100
New price: $229.99
Philips Norelco - Series 3000 Rechargeable Wet/Dry Electric Shaver - Modern Steel Metallic Price: $69.99
Save $30
New price: $39.99
If you want to look detailed with website link: http://www.bestbuy.com/site/misc/deal-of-the-day/pcmcat248000050016.c?id=pcmcat248000050016