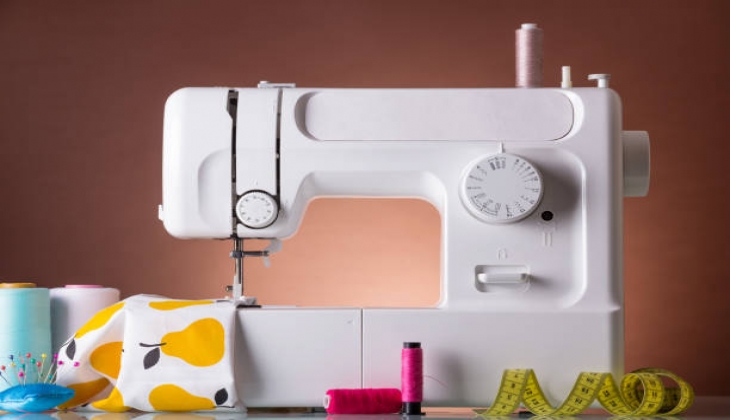 You can take advantage of these discount sewing machines with Walmart while you still can.
Sewing machines one of the people hobbies, at the same time, can a work opporunity for some people life. That is why, many people are follow to sewing machines campaigns for buy discount prices.
For the reason, while Walmart one of the supermarket in USA, are selling many sewing machine long time, the company published these machines with new sale prices nowadays for people who need to. If you want to buy with up to $500 discount prices, start you research here.
Here are the sewing machine prices:
MuiSci Hand Held Sewing Machine, Portable Electric Sewing Machine List:$16
Save $3.00
Deals price: $13.99
Brother XR3774 Sewing And Quilting Machine With 37 Built-In Stitches, Wide Table, 8 Included Sewing Feet List:$249.00
Save $89.01
Deals price: $159.99
Janome Basic 10-Stitch Portable Sewing Machine with Top Drop-In Bobbin, 4-Piece Feed Dog and Accessory Storage, Purple Thunder List:$79.97
Save $9.98
Deals price: $69.99
Janome Mod-15 15-Stitch Easy-To-Use Sewing Machine List:$189.00
Save $25.36
Deals price: $163.64
Janome 2222 Mechanical and Portable Sewing Machine List:$229.00
Save $29.00
Deals price: $200.00
Singer® M3220 Mechanical Sewing Machine List:$169.99
Save $34.99
Deals price: $135.00
Brother XM2701 Portable, Mechanical, Full-Featured Sewing Machine with 27 Stitches List:$225.00
Save $95.01
Deals price: $129.99
SINGER 44S Classic Heavy Duty Mechanical Sewing Machine, Used List:$150.00
Save $30.00
Deals price: $120.00
Brother LX3817G 17-Stitch Portable Full-Size Sewing Machine, Grey List:$100.00
Save $15.00
Deals price: $85.00
Willkey Sew Mighty The Original Mighty Mini Portable Sewing Machine for Beginners Kids Travel Quick Repairs & Small Projects List:$38.38
Save $12.00
Deals price: $26.38
Mini 12 Stitches Sewing Machine Portable Household Multifunction Double Thread and Speed Free-Arm Crafting Mending Machine List:$47.99
Save $9.00
Deals price: $38.99
Janome 2222 Mechanical and Portable Sewing Machine List:$229.00
Save $29.00
Deals price: $200.00
SINGER C430 Computerized Sewing Machine, Used List:$315.00
Save $35.00
Deals price: $280.00
Juki W654UL Thread Serger Sewing Machine with Differential Feed List:$1,099.00
Save $699.03
Deals price: $399.97
EverSewn Jasmine 32 Stitch Mechanical Sewing and Quilting Machine List:$199.99
Save $49.99
Deals price: $150.00
Portable Electric Sewing Machine 12 Built-in Stitch Mini Sewing Machine 2 Speed Foot Pedal,Blue/Pink List:$40.99
Save $14.00
Deals price: $26.99
If you want to look detailed with website link:
http://www.walmart.com/shop/deals/all-home/arts-crafts-and-sewing/national-sewing-month?athcpid=9892e2ac-97e6-4be8-b40b-282c2d77d8c3&athpgid=AthenaHomepageDesktop&athznid=athenaModuleZone&athmtid=AthenaPOVCard_Sewupsomesavings&athtvid=3&athena=true&athstid=CS011%7CCS041&athftid=P0000&athguid=PIfb_sXaMg7esB9lHipir6c0MuGcryO3Qv9I&facet=facet_product_type%3ASewing+Machines%7C%7Cspecial_offers%3AReduced+Price