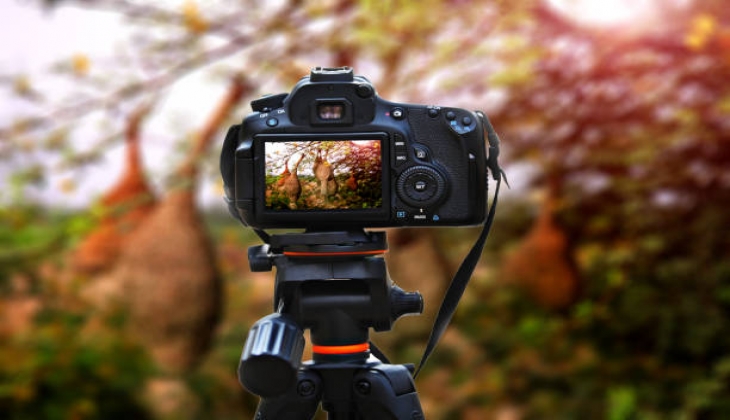 You can have new a digital photo camera with using the Best Buy company's discounts.
Digital photo cameras one of the most fun electronic products, can be hobby sometimes people or can be a job. For the reason, people can need to a photo camera. But, they prefer buy these cameras with affordable and the best.
Best Buy firms are starting new a opportunity, and are publishing many perfect digital photo camera with up to $800 deal prices.
Here are the digital photo cameras price list:
Panasonic - LUMIX GH5 Mirrorless 4K Photo Digital Camera Body with LEICA DG 12-60mm F2.8-4.0 Lens - DC-GH5LK – Black List:$2.199.99
Save $ 300.00
Deals price: $ 1.899.99
Sony - ZV-1 20.1-Megapixel Digital Camera for Content Creators and Vloggers – White List:$749.99
Save $ 50.00
Deals price: $ 699.99
Sony - Alpha 7C Full-frame Compact Mirrorless Camera with FE 28-60mm F4-5.6 lens – Silver List:$2.099.99
Save $ 200.00
Deals price: $ 1.899.99
Sony - Alpha 7C Full-frame Mirrorless Camera – Black List:$1.799.99
Save $ 200.00
Deals price: $ 1.599.99
Panasonic - LUMIX S5 Mirrorless Camera Body with 20-60mm F3.5-5.6 Lens - DC-S5KK – Black List:$2.299.99
Save $ 300.00
Deals price: $ 1.999.99
Panasonic - LUMIX G85 Mirrorless 4K Photo Digital Camera Body with 12-60mm Lens, DMC-G85MK – Black List:$899.99
Save $ 200.00
Deals price: $ 699.99
Sony - Alpha 7C Full-frame Mirrorless Camera – Silver List:$1.799.99
Save $ 200.00
Deals price: $ 1.599.99
Olympus - OM-D E-M5 Mark II Mirrorless Camera (Body Only) – Black List:$899.99
Save $ 300.00
Deals price: $ 599.99
Panasonic - LUMIX GX85 Mirrorless 4K Photo Digital Camera Body Two Lens Bundle with 12-32mm and 45-150mm Lenses - DMC-GX85WK – Black List:$799.99
Save $ 200.00
Deals price: $ 599.99
Panasonic - LUMIX ZS100 1-inch 20.1-Megapixel Sensor Point and Shoot Digital Camera with LEICA DC 10X Lens - DMC-ZS100K – Black List:$629.99
Save $ 100.00
Deals price: $ 529.99
Sony - Alpha 7R IV Full-frame Mirrorless Interchangeable Lens 61 MP Camera - Body Only – Black List:$3.499.99
Save $ 500.00
Deals price: $ 2.999.99
Sony - Alpha 7R III Full-frame Interchangeable Lens 42.4 MP Mirrorless Camera - Body Only – Black List:$2.799.99
Save $ 800.00
Deals price: $ 1.999.99
If you want to look this products detailed with website link:
http://www.bestbuy.com/site/searchpage.jsp?_dyncharset=UTF-8&browsedCategory=pcmcat748302046023&id=pcat17071&iht=n&ks=960&list=y&qp=percentdiscount_facet%3DDiscount~All%20Discounted%20Items&sc=Global&st=pcmcat748302046023_categoryid%24abcat0401000&type=page&usc=All%20Categories