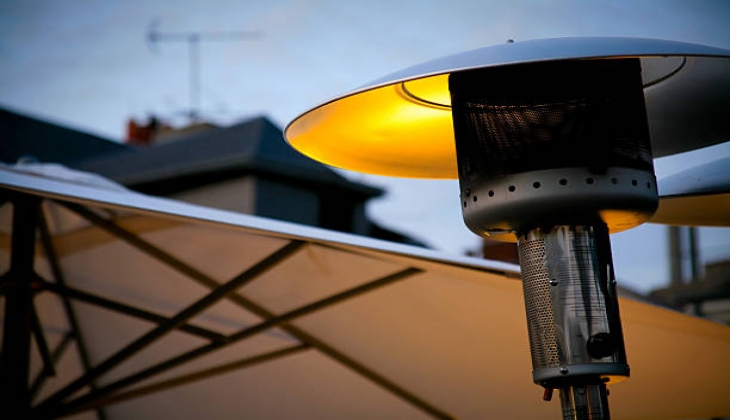 If you don't want to cold in your patio, and need to have a heater before winter months, there is a campaign for your.
While Best Buy stores make many campaign or daily discounts, it helps buy to people's needs or requests. The company announce a lot of opportunity summer and winter months's special.
Finally, Best Buy shops are published many useful and practical patio heater with up to $270 sale special prices.
Here are the deal patio heater price list:
Legacy Heating - Standing Propane Patio Heater – Black List:$251.85
Save $ 96.86
Deals price: $ 154.99
AZ Patio Heaters - Outdoor Patio Heater - Stianless Steel List:$124.99
Save $ 15.00
Deals price: $ 109.99
Cuisinart - Portable Tabletop Patio Heater - Stainless Steel List:$149.99
Save $ 20.00
Deals price: $ 129.99
Fire Sense - Patio Heater - Aged Chestnut List:$399.99
Save $ 159.00
Deals price: $ 240.99
AZ Patio Heaters - Commerical Patio Heater – Bronze List:$244.99
Save $ 10.00
Deals price: $ 234.99
Cuisinart - Perfect Position Propane Patio Heater - Stainless Steel List:$399.99
Save $ 49.00
Deals price: $ 350.99
Legacy Heating - 28-Inch Square Fire Table – Brown List:$277.49
Save $ 77.50
Deals price: $ 199.99
Legacy Heating - Rectangular Fire Pit Table – Brown List:$618.93
Save $ 158.94
Deals price: $ 459.99
AZ Patio Heaters - Heaters Square Slate Fire Pit – Brown List:$369.99
Save $ 100.00
Deals price: $ 269.99
Fire Sense - Square Flame Gas Patio Heater - Hammered Bronze List:$789.99
Save $ 279.00
Deals price: $ 510.99
Legacy Heating - 28-Inch Square Fire Table – Black List:$277.49
Save $ 77.50
Deals price: $ 199.99
The Commercial Grade Patio Heater List:$299.95
Save $ 100.00
Deals price: $ 199.95
Sunglo 50000 BTU Natural Gas Patio Heater - Black - A242 List:$1.879.00
Save $ 188.00
Deals price: $ 1.691.00
Fire Sense Square Flame Patio Heater List:$548.55
Save $ 137.56
Deals price: $ 410.99
Stainless Steel Table Top Patio Heater List:$257.87
Save $ 89.53
Deals price: $ 168.34
Paragon Outdoor Boost 42,000 BTU Propane Gas Flame Tower Heater - Hammered Bronze - OH-M642B List:$1.499.00
Save $ 249.01
Deals price: $ 1.249.99
If you want to look these products detailed with website link:
http://www.bestbuy.com/site/legacy-heating-standing-propane-patio-heater-black/6462918.p?skuId=6462918