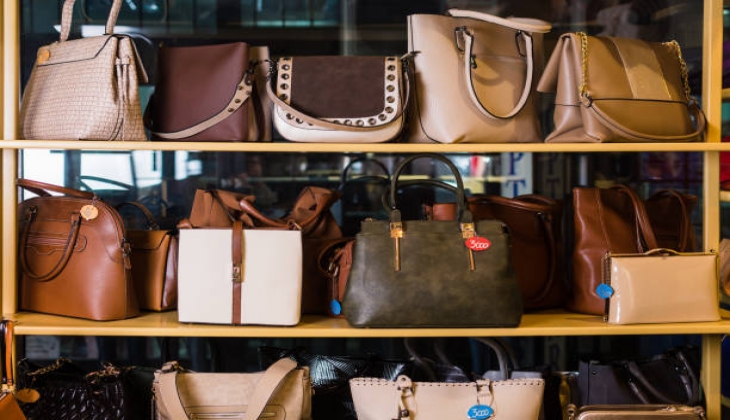 If you want to add new a women handbags in your cabinet, and want to have with special prices, you can buy with Etsy.
Handbag one of the most necessary accessories for women, are with different designs and modern or sport appearances. In addition, there are models compatible with many clothes or colour.
Etsy shops are announced women handbags with up to 60% deal prices for all women's tastes and needs. Furthermore, there is also on option to personalize these bags for yourself.
Here are the discount women handbags price list:
Leather Clutch Valentine's Gift for Women Personalized Large Accessories Pouch, Anniversary Gift for Wife Leather Gift for Her: $80.00
40% off
Deals price: $48.00
Double-Strap Velvet Clutch, Personalized Shoulder Bag, Christmas & Holiday Gift, Removable Gold-Plated Chain Evening Clutch, Wedding Bag: $52.50
30% off
Deals price: $36.75
Leather Crossbody Bag Full Grain Leather Bag Smooth Gift Un: $159.09
40% off
Deals price: $95.45
Leather tote bag, Personalized tote bag, Personalized leather tote bags for women, Top grain leather handbag tote personalized: $74.00
30% off
Deals price: $51.80
Blue Leather Belt Bag for Women, Leather Fanny Pack, Small Crossbody Bag, Hip Bag, Bum Bag - Small Gift for Her, Birthday Gift for Her: $46.08
15% off
Deals price: $39.17
Custom Half Moon Fringe Clutch for Brides, Bridal Clutch, Wedding Seed Bead Clutch Bag, Bachelorette Party Beaded Clutch Purse Gift - HFU-F: $99.98
50% off
Deals price: $49.99
Birthday Gift For Girlfriend, Leather Tote Bag For Women,Anniversary Gift For Her Wife,21st Birthday Gift For Her,Gift For Women,Graduation: $239.90
60% off
Deals price: $95.96
Gift For Friend - Gift Foe Women - Personalized Gift- Gift For Her - Best Friend Gift Ideas - Friendship Gift - Birthday Gift For Friend: $17.34
20% off
Deals price: $13.87
Leather Tote Bag for Women, Personalized Leather Tote, Everyday Use shoulder bag, Handmade Crossbody bag, Student laptop Bag, Gift for Her: $159.00
60% off
Deals price: $63.60
Personalised Handbags, Personalized Gifts, Mothers Day Gift, Gifts for Her, Bag, Shoulder Bag, Crossbody Bag, Grandma Gift, Mom Gift: $40.96
10% off
Deals price: $36.86
If you want to look products detailed with website link: http://www.etsy.com/search/bags-and-purses/handbags?q=gifts&explicit=1&is_discounted=true&ship_to=US