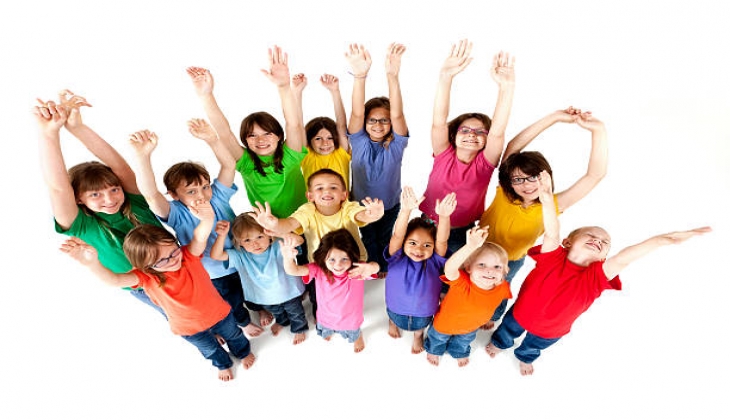 Who want to buy discount t-shirt for kids before start winter months are waiting yours in Kohl's stores.
Kids often need to change their clothes. For the reason, parents have to buy many apparel for their kids. So, are you want to buy these apparels with discount prices? Both suitable prices and quality and healhty fabrics...
Kohl's one of the most famous stores in USA with sale on apparels, are announced kid t-shirts with up to $9 deals. If you have a kid or kids, and want to change their clothes with trust, you shouldn't miss these opportunities and come and look.
Here are the kid t-shirt prices:
Girls 4-12 Jumping Beans® Long Sleeve High-Low Hem Graphic Tee List:$12.90
Save $ 4.01
Deals price: $ 7.99
Girls 4-12 Jumping Beans® Fleece Crewneck Graphic Pullover Sweatshirt List:$16.00
Save $ 3.01
Deals price: $ 12.99
Girls 4-12 Jumping Beans® Fleece Crewneck Graphic Pullover Sweatshirt List:$22.00
Save $ 4.01
Deals price: $ 17.99
Kids 8-20 Sonoma Goods For Life® Everyday Raglan Tee in Regular & Husky List:$18.00
Save $ 5.01
Deals price: $ 12.99
Girls 4-12 Jumping Beans® Long-Sleeve Basic Tee List:$12.00
Save $ 4.01
Deals price: $ 7.99
Girls 4-12 Jumping Beans® Active Long Sleeve Keyhole Tee List:$16.00
Save $ 3.01
Deals price: $ 12.99
Girls 6-20 SO® Favorite Fleece Pullover Hoodie in Regular & Plus List:$30.00
Save $ 6.01
Deals price: $ 23.99
Girls 4-12 Jumping Beans® Core Fleece Pullover Hoodie List:$20.00
Save $ 4.01
Deals price: $ 15.99
Girls 6-20 SO® Favorite Fleece Pullover Graphic Sweatshirt in Regular & Plus List:$25.00
Save $ 4.01
Deals price: $ 19.99
Girls 4-12 Jumping Beans® 3-Pack Long Sleeve Basic Shirttail Tees List:$36.00
Save $ 9.00
Deals price: $ 27.00
Girls 7-16 Tek Gear® Ultrasoft Fleece Hoodie in Regular & Plus List:$30.00
Save $ 7.01
Deals price: $ 22.99
Girls 6-20 SO® Long Sleeve Cinch Front Tee in Regular & Plus List:$25.00
Save $ 5.01
Deals price: $ 19.99
Girls 6-20 SO® Must-Have Flannel Boyfriend Shirt in Regular & Plus Size List:$32.00
Save $ 7.01
Deals price: $ 24.99
Kids 8-20 Sonoma Goods For Life® Everyday Colorblock Long Sleeve Tee List:$18.00
Save $ 5.01
Deals price: $ 12.99
If you want to look detailed with website link:
http://www.kohls.com/catalog/girls-big-kids-tops-clothing.jsp?CN=Gender:Girls+ChildAgeRange:Big%20Kids+Category:Tops+Department:Cothing+MerchPricing:Under%20%2430+CouponEligible:Eligible&BL=y&PPP=48&kls_sbp=89171136091035922484339424831257218800&pfm=internal%20campaign