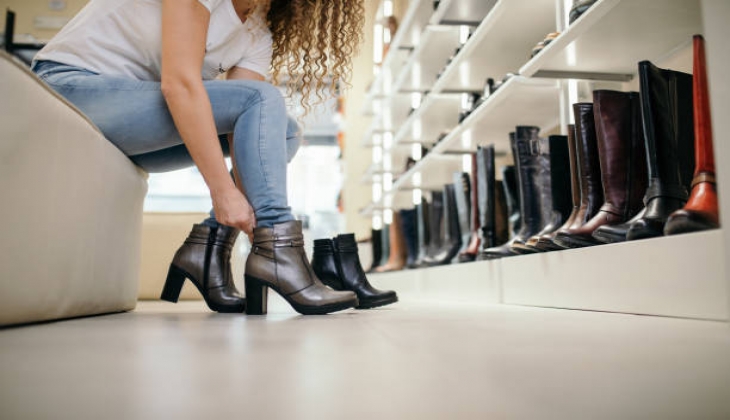 Didn't still you buy a boot before winter? If you need to buy new and discount a women boot for winter months, you should come and look last day for shopping.
Macy's one of the shop chains in USA with selling apparels, are announced special a campaign for women. The company is published discount women boots with up to $125 sale chance. Many different model, heels boot choice, colour options, quality materials and famous expensive brands with deal prices...
If you need to a boot, and want to have before winter with suitable prices, start you shop here.
Here are the women boots price list:
Women's Tessy Tall Western Boots List: $169.00
Save $50.70
Deals price: $118.30 with code: VIP
Women's Villa Chelsea Lug Sole Booties List: $75.00
Save $22.50
Deals price: $52.50 with code: VIP
Women's Finley Tailored Ankle Booties List: $99.00
Save $24.75
Deals price: $74.25 with code: VIP
Women's Basel Leather Booties List: $139.00
Save $41.70
Deals price: $97.30 with code: VIP
Fawne Riding Leather Boots , Created for Macy's List: 179.50
Save $53.85
Deals price: $125.65 with code: VIP
Women's Cavale Ankle Booties List: $99.00
Save $29.70
Deals price: $69.30 with code: VIP
Women's Deniece Block Heel Ankle Booties List: $119.00
Save $49.70
Deals price: $69.30 with code: VIP
Women's Rory Lace-Up Lug Sole Booties List: $195.00
Save $48.75
Deals price: $146.25 with code: VIP
Women's Bromley Flat Riding Boots List: $275.00
Save $125.75
Deals price: $149.25 with code: VIP
Women's Courmayeur Valley 6" Faux Fur Waterproof Lug Sole Boots List: $175.00
Save $52.50
Deals price: $122.50 with code: VIP
Women's Birds Block Heel Booties List: $149.00
Save $44.70
Deals price: $104.30 with code: VIP
Women's Rory Flat Booties List: $175.00
Save $43.75
Deals price: $131.25 with code: VIP
Women's Jilly Dress Ankle Block Heel Dress Booties List: $195.00
Save $83.25
Deals price: $111.75 with code: VIP
Women's Padma Strapped Block-Heel Booties List: $149.00
Save $37.25
Deals price: $111.75 with code: VIP
Women's Forme Chelsea Lug Sole Booties List: $139.00
Save $41.70
Deals price: $97.30 with code: VIP
Women's Finley Tall Riding Boots List: $275.00
Save $125.75
Deals price: $149.25
If you want to look products detailed with website link: http://www.macys.com/shop/shoes/30-off-best-brands/Special_offers/Offer%20code%20VIP?id=163746&cm_sp=c2_1111US_browse_limited-time-sale-30%2525-off-best-brands-_-row0-_-icon_shoes&edge=hybrid