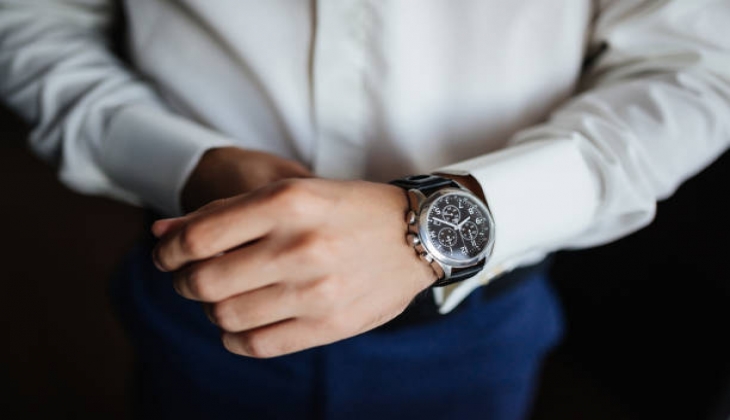 It's easy to buy a men's watch with surprise prices according to you need and want to have nowadays.
Watches one of the most important accessory varieties for people, are compatible with every cloth and every colour. People can use watches with both sport appearance and modern or elegant design according to their clothing.
Macy's one of the famous store chains in USA, are making new a campaign and are announced many useful men's watches with up to $300 discount prices. If you need any men's watch or want to give it to a man, you shouldn't miss these discounted opportunities.
Here are the discounted men's watches price list:
Men's Chronograph Dylan Gold-Tone Stainless Steel Bracelet Watch 45mm List:$295.00
Save $ 118.00
Deals price: $ 177.00
Men's Chronograph Grant Brown Leather Strap Watch 44mm List:$140.00
Save $ 56.00
Deals price: $ 84.00
Men's Langford Chronograph Black Stainless Steel Bracelet Strap Watch 45mm List:$275.00
Save $ 110.00
Deals price: $ 165.00
Men's Chronograph Mega Chief Black Stainless Steel Bracelet Watch 51mm List:$270.00
Save $ 108.00
Deals price: $ 162.00
Men's Gunmetal Stainless Steel Bracelet Watch 42mm List:$170.00
Save $ 68.00
Deals price: $ 102.00
Men's Dylan Stainless Steel Bracelet Watch 45mm List:$275.00
Save $ 110.00
Deals price: $ 165.00
Men's Flynn Automatic Gunmetal Black Stainless Steel Watch 48mm List:$280.00
Save $ 140.00
Deals price: $ 140.00
Gage Chronograph Stainless Steel Watch List:$275.00
Save $ 137.50
Deals price: $ 137.50
Men's Chronograph Black Stainless Steel Bracelet Watch 49mm List:$230.00
Save $ 92.00
Deals price: $ 138.00
Men's Gage Chronograph Gold-Tone Stainless Steel Watch, 45mm List:$275.00
Save $ 110.00
Deals price: $ 165.00
Men's Chronograph Dylan Black Silicone Strap Watch 45mm List:$250.00
Save $ 100.00
Deals price: $ 150.00
Men's Swiss Bold Access Black Leather Strap Watch 41mm List:$595.00
Save $ 148.75
Deals price: $ 446.25
Men's Swiss Gold PVD Stainless Steel Bracelet Watch 40mm List:$1.195.00
Save $ 298.75
Deals price: $ 896.25
FB-01 Three-Hand Date Stainless Steel Watch 42mm List:$130.00
Save $ 65.00
Deals price: $ 65.00
Men's Tough Guy Gold-Tone Stainless Steel Bracelet Watch 48mm List:$210.00
Save $ 105.00
Deals price: $105.00
Men's Lexington Multifunction Silver-Tone Stainless Steel Bracelet Watch List:$275.00
Save $ 137.50
Deals price: $ 137.50
Who want to look cut-rate detailed with website link: http://www.macys.com/shop/jewelry-watches/mens-watches/Gender,Special_offers/Men,Special%20Offer?id=57386