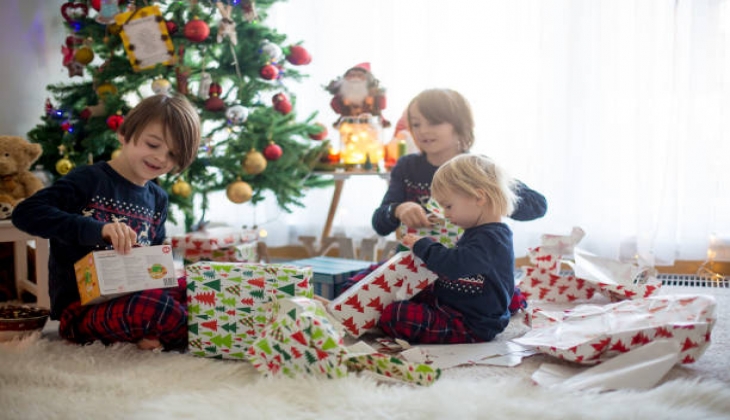 Nowadays it's time to buy useful and soft a pajama set for children with Cyber deals at the JCPenney stores.
Pajama sets are so important and necessary for children sleep easily. For the reason, parents prefer to take these pajama sets according to their kids health and comfort.
JCPenney one of the discount store chains in USA, are selling many clothes variety for every age and gender. Lastly, the firm is announced new a campaign for a few days, and are published unisex kids pajama sets with big opportunity prices. In addition, the store offers an extra code discount on discount products.
Here are the kids pajama sets price list:
Kids Little & Big Unisex 2-pc. Dr. Seuss Grinch Christmas Pajama Set: $50.00
35 % off – Deals price: $ 32.50
New deals price: $ 19.50 with code CYBER22
North Pole Trading Co. Kids Little & Big Unisex 2-pc. Christmas Pajama Set: $45.00
35 % off – Deals price: $ 29.25
New deals price: $ 17.55 with code CYBER22
Toddler Unisex 2-pc. Dr. Seuss Grinch Christmas Pajama Set: $45.00
35 % off – Deals price: $ 29.25
New deals price: $ 17.55 with code CYBER22
North Pole Trading Co. Kids Unisex Crew Neck Long Sleeve 2-pc. Pant Pajama Set: $45.00
16 % off – Deals price: $ 37.50
New deals price: $ 22.50 with code CYBER22
North Pole Trading Co. Kids Little & Big Unisex 2-pc. Christmas Pajama Set: $45.00
35 % off – Deals price: $ 29.25
New deals price: $ 17.55 with code CYBER22
North Pole Trading Co. Little & Big Kids Unisex 2-pc. Pajama Set: $52.00
35 % off – Deals price: $ 33.80
New deals price: $ 20.28 with code CYBER22
Secret Santa & Elf Family Matching Pajamas Little & Big Unisex 2-pc. Christmas Pajama Set: $42.00
35 % off – Deals price: $ 27.30
New deals price: $ 16.38 with code CYBER22
Kids Little & Big Unisex 2-pc. Dr. Seuss Grinch Christmas Pajama Set: $52.00
16 % off – Deals price: $ 43.34
New deals price: $ 26.00 with code CYBER22
Carter's Toddler Unisex 2-pc. Pant Pajama Set: $20.00
33 % off – Deals price: $ 13.34
New deals price: $ 8.00 with code CYBER22
North Pole Trading Co. Kids Little & Big Unisex 2-pc. Christmas Pajama Set: $47.00
35 % off – Deals price: $ 30.55
New deals price: $ 18.33 with code CYBER22
North Pole Trading Co. Toddler Unisex 2-pc. Christmas Pajama Set: $40.00
35 % off – Deals price: $ 26.00
New deals price: $ 15.60 with code CYBER22
North Pole Trading Co. Kids Little & Big Unisex 2-pc. Christmas Pajama Set: $52.00
35 % off – Deals price: $ 33.80
New deals price: $ 20.28 with code CYBER22
Who want to look cut-rate detailed with website link: http://www.jcpenney.com/g/shop-all-products?gender=unisex+kids&product_type=pajama+sets&s1_deals_and_promotions=FLASH+SALE%21&id=cat1007450013&productGridView=medium&cm_re=ZA-_-HOME-_-IM-_-CYBER-FLASH-SALE-_-SHOP-ALL&activeFacetId=4