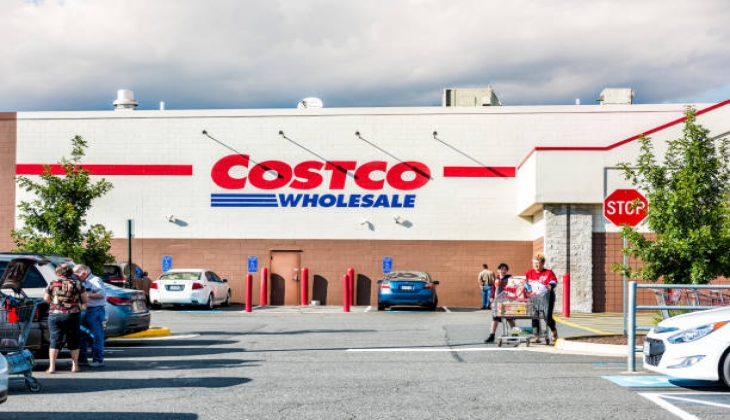 Didn't still you do shop clothes? So, are you want to buy all clothes needs with discount prices in Costco? All details...
People want to have some apparels without starting winter months. For the reason, they follow to campaigns and opportunities in stores, and prefer buy their needs with suitable prices for themselves and families.
Costco shops also are joining this campaign, and are published many apparels variety with up to $10 discount prices for peoples buy easily needs. Morever, suitable for everyage, everyone and every sizes...
Here are the apparel price list:
Honeydew Ladies' Fleece Lounge Set List: $21.99
Save $5.00
Deals price: $16.99
Bearpaw Ladies' Boot Sock, 4 pair List: $10.99
Save $2.00
Deals price: $8.99
Lemon Ladies' Ankle Cozy Sock, 5-pair List: $14.99
Save $3.00
Deals price: $11.99
Flora Nikrooz Ladies' 2-piece PJ Set List: $16.99
Save $4.00
Deals price: $12.99
Buffalo Ladies' 2-piece Lounge Set List: $26.99
Save $7.00
Deals price: $19.99
Weatherproof Vintage Men's Canvas Pant List: $21.99
Save $5.00
Deals price: $16.99
Dalia Ladies' Pull-On Pant List: $17.99
Save $4.00
Deals price: $13.99
Spyder Men's Gait Half Zip Jacket List: $42.99
Save $10.00
Deals price: $32.99
Mario Serrani Ladies' Tunic Top List: $14.99
Save $3.00
Deals price: $11.99
Orvis Ladies' Lined Legging List: $14.99
Save $4.00
Deals price: $10.99
Buffalo Ladies' Tencel Blend High Rise Pant List: $21.99
Save $5.00
Deals price: $16.99
Weatherproof Vintage Men's Flannel List: $15.99
Save $3.00
Deals price: $12.99
32 Degrees Men's Quarter Zip Pullover List: $14.99
Save $3.00
Deals price: $11.99
Matty M Ladies' Essential Jogger List: $15.99
Save $4.00
Deals price: $11.99
Eddie Bauer Ladies' Plush Quarter Zip List: $18.99
Save $4.00
Deals price: $14.99
Jach's Girlfriend Ladies' Cozy Flannel List: $14.99
Save $3.00
Deals price: $11.99
Nautica Men's Lounge Pant, 2-Pack List: $21.99
Save $4.00
Deals price: $17.99
Weatherproof Vintage Men's Fleece Lined Jogger List: $18.99
Save $5.00
Deals price: $13.99
Little Me Kids' 4-piece Playwear Set, Dog List: $21.99
Save $5.00
Deals price: $16.99
Eddie Bauer Kids' 3-in-1 Jacket, Pink or Purple List: $21.99
Save $4.00
Deals price: $17.99
Little Me Kids' 4-piece Playwear Set, Dino and Flower List: $21.99
Save $5.00
Deals price: $16.99
Star Wars Youth Full Zip Hoodie List: $16.99
Save $3.00
Deals price: $13.99
If you want to look detailed with website link: http://www.costco.com/clothing.html?keyword=OFF