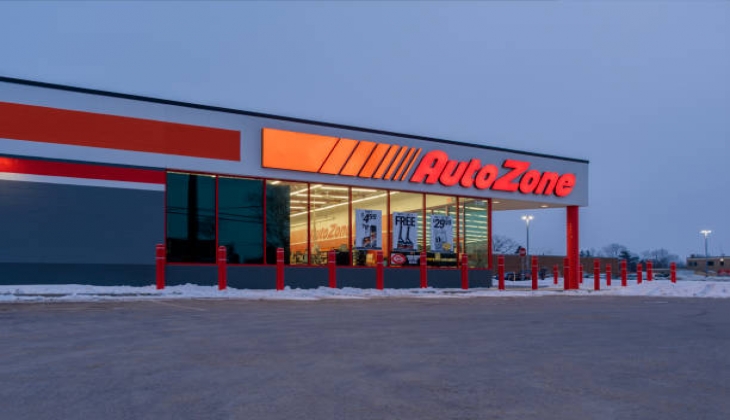 Can be buy every product and material what you needs for a vehicle and its care with monthly catalog opportunity now.
Autozone one of the automotive parts and accessories store chains in USA, are published new monthly catalog products from Dec 27th to Feb 6th, 2023 with suitable special prices.
If you need any vehicle material or care product, you can come and buy or online shopping from the stores.
Here are the Dec 27th - Feb 6th, 2023 monthly catalog products price list:
Valvoline Daily Protection or MaxLife High Mileage Motor Oil: $31.99
Valvoline Advanced Full Synthetic or Full Synthetic High Mileage Motor Oil: $38.99
Valvoline Extended Protection Full Synthetic Motor Oil: $40.99
Lucas Complete Fuel Treatment: sale 2 for $11.00
Mobil 1 Full Synthetic or Synthetic High Mileage Motor Oil: $38.99
Mobil 1 Truck & SUV Full Synthetic Motor Oil: $38.99
Mobil 1 Extended Performance or Extended Performance High Mileage Motor Oil: $41.99
STP® Super Concentrated Fuel Injector Cleaner: buy 1, get 1 free
Castrol GTX High Mileage Motor Oil: $34.99
Castrol EDGE Full Synthetic or Full Synthetic High Mileage Motor Oil: $40.99
Castrol GTX High Mileage Motor Oil 1 QT: $6.99
Gumout Fuel Injector Cleaner: buy 1, get 1 free
Sea Foam Motor Treatment: sale $9.99
Quaker State All Mileage Motor Oil: $28.99
Quaker State Full Synthetic Motor Oil: $33.99
Pennzoil Full Synthetic Motor Oil: $34.99
Scott Blue Shop Towels Roll: sale 2 for $7.00
Oil Change Bundle: $4.00
Castrol Transmax Automatic Transmission Fluid: save $4.00
Rotella T5 15W40 Motor Oil: sale $20.99
Dirty Job Bundle: $5.00
Select Rain-X Glass Products: save $1.00
Select Black Magic Wheel and Tire Products: save $2.00
ProElite Grab-N-Clean Microfiber Towels: sale $24.99
Select Interior Products: sale 2 for $12.00
PEAK OET 50/50 Antifreeze/Coolant: reg. $21.49 and $2 bonus reward
Prestone Universal or Dex-Cool Antifreeze/Coolant: $5 bonus reward
BlueDevil Products Engine Revive: sale $10.99
Lucas GDI Cleaner: sale $15.99
Select Prestone Products: sale 2 for $19.00
Select WD-40 Products: sale 2 for $20.00
Sylvania HID Bulb: $10 bonus reward
Sylvania SilverStar Ultra Twin Pack or Two Single Packs: $10 bonus reward
When you buy 2 Rain-X Quantum Windshield Wiper Blades: $10 bonus reward
When you buy 2 Rain-X Truck & SUV Windshield Wiper Blades: $15 bonus reward
Mechanix Wear M-Pact Gloves: sale $22.99
Reese Towpower 2" or 3.25" Drop Towing Security Kit: sale $39.99
Innova Circuit Tester: sale $78.99
Duralast® 12 Piece Brake Caliper Bit Socket Set: save $5.00
Duralast® 36 Piece Multi-Drive Master Bit Socket Set: save $10.00
Innova Inspection Camera: sale $103.99
Blazer Wireless Remote: save $10 When you buy any Blazer Light $30 and up
When you buy any Pedal Pad with a Shift Knob Kit: save $10
Innova Fix Assist + Repair Solutions 2 Diagnostic Tool: sale $131.99
AVS Bugshield or Vent Visor: save $10
Grip Rite Tool Box Mount: save $10
Innova Fix Assist + Repair Solutions 2 Code Reader: sale $299.99
Slime Pro-Series Garage Inflator: sale $98.99
Select Truck Tool Boxes: save $100
Innova Smart Diagnostic System Tablet: save $80
Brake Bundle: $6.00
Brake Bundle 2: $8.00
When you buy any 2 Duralast® Brake Rotors with a set of Duralast® Brake Pads: save 15%
When you buy 4 or more Bosch Double Platinum Spark Plugs: $5 bonus reward
When you buy 4 or more Bosch Iridium Spark Plugs: $10 bonus reward
When you buy 4 Duralast® Shocks: $25 bonus reward
When you buy 2 Duralast® Loaded Struts and 2 Duralast® Shocks: $50 bonus reward
When you buy 4 Duralast® Loaded Struts: $100 bonus reward
If you want to look discounted catalog detailed with website link: http://www.autozone.com/circular?intcmp=HOM:FTR:3:20220531:00000000:GEN:Circular