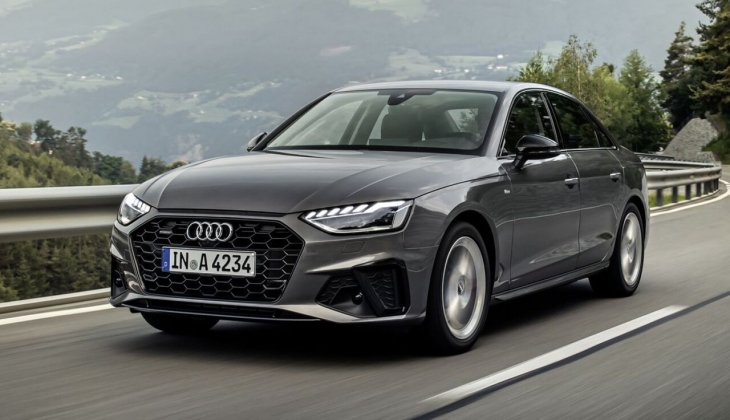 Those who want to buy cars and those lovers Audi... Goods news! Audi A4 Sedan announced the price list. So what are the prices of the Audi A4 Sedan in July? July 28th, 2022 price list the details...
Here are the Audi A4 Sedan price list in July 28th, 2022...
The Audi A4 Sedan, which leaves a mark on the minds with its stylish and sporty appearance, stands out with its comfortable interior design, high horsepower and developed safety systems. The Audi A4 Sedan also has many features such as fuel economy, ultra technology, 7-speed, all-wheel drive and speed sensitive electromechanical power steering system. In addition, this sporty car is suitable for family use.
Audi A4 Sedan offers 4 different wheels options and 7 different color options: tango red metallic, daytona gray pearl, glacier white metallic, ibis white, mythos black metallic, navarra blue metallic and turbo blue.
HOW MUCH DOES AUDI A4 SEDAN BURN AT 100 KM?
Audi A4 Sedan 45 Turbo FSI S line S tronic
Urban fuel spending: 8.7 liters
Extra-urban fuel spending: 5.8 liters
Average fuel spending: 6.4 liters
All the price details for this incredible Audi A4 Sedan car...
AUDI A4 SEDAN PRICE LIST JULY 28th, 2022
Audi A4 Sedan Premium 40 TFSI® S tronic®, Brilliant Black Price:$40.995
Audi A4 Sedan Premium 45 TFSI® S tronic®, Ibis White Price:$43.095
Audi A4 Sedan Premium 45 TFSI® S tronic®, Navarra Blue Metallic Price:$43.690
Audi A4 Sedan Premium Plus 40 TFSI® S tronic®, Brilliant Black Price:$45.695
Audi A4 Sedan Premium Plus 45 TFSI® S tronic®, Turbo Blue Price:$47.295
Audi A4 Sedan Premium Plus 45 TFSI® S tronic®, Tango Red Metallic Price:$47.890
Audi A4 Sedan Prestige 40 TFSI® S tronic®, Brilliant Black Price:$51.295
Audi A4 Sedan Prestige 40 TFSI® S tronic®, Terra Gray Metallic Price:$51.890